A brand new hit song called Maghreb Gang (remake of an old classic Abdel Qadir) by German rapper of Moroccan and Spanish descent & owner of the label Banger Musik Farid Bang and American rapper French Montana born and raised in Morocco as well as Khaled (Cheb Khaled) an Algerian musician, singer and songwriter. The three come together to bring back the classic Abdel Kader by the three Algerian singers Cheb Khaled, Faudel, Rachid Taha.
A nice fresh take on the old classic and even though I'm not a huge fan of rap, this one does work. I didn't like however that the old violins that drive the song are not very clear and wasn't even re-played but just taken as a sample and had a filter on top in most of the new songs. It's like a remix that only added a beat and took a sample from the original track and had new lyrics/rap on top. Not the most creative in my opinion. I'm not sure what the intention of the song was exactly but didn't feel like the producers put as much thought into the development of this new remake.
Worse part about this (and videos like it) is that they couldn't even fly to be together to film the video clip of the song to actually have the collaboration be complete. I feel like it's missing a lot by having the artists being in very different places.
I personally would still consider the original much much better musically especially that I'm not a major fan of trap music or the latest hip-hop style. Listen to both and decide for yourself which is better (especially after checking out the harmonies of the original).
Farid Bang & French Montana & Cheb Khaled – Maghreb Gang عبد القادر بنكهة جديدة
Directed by: Art Davis
Kamera: Christoph Vitt
Dubai: The Media Company
Dop/Kamera LA: Daniel Zlotin
Producer LA: Janice Villarosa
1st AC LA: Max Puchkov
2nd AC LA: Nikita Kochergin
Makeup: Elisa Abend
Produktionsleitung Germany: Edin Dzinic
Aufnahmeleitung Germany: Luka Glisic
Beleuchter Germany: Roman Spira
Assistant Germany: Marcel Muellermilch
The original Abdel Kader

Maghreb Gang Lyrics
Farid Bang, Gang Gang, Montana
You know what it is when you hear that
(Juh-Juh-Dee on the beat)
Abdelkader ya bou3alem
Da9 el 7al 3aliya
Dawi 7ali ha bou3alem
Sidi rouf 3aliya
Abdelkader ya bou3alem
Da9 el 7al 3aliya
Dawi 7ali ha bou3alem
Sidi rouf 3aliya
Du weißt, ich will Plomo oder Plata (ah ja)
Auf der Jagd mit Koko und Juana (ganz geil)
Salam an die Mocros in Hollanda (salam)
Ich hole mir die Euros mit der Pumpgun (pow, pow, pow)
Astaghfirullah, I'm a hustler (yeah)
Narco-Trafficante aus Marbella (wouh)
Lambo, Ferrari, Porsche Carrera (pau)
AK in der Hand wie in Favelas (pam, pam)
Versace-Hemd aus Italy (Milan)
Bitches aus dem VIP (Nightrooms)
Die Kohle durch Amphetamin (Inz3ein)
Genau wie meine Richard Mille
Abdelkader ya bou3alem
Da9 el 7al 3aliya
Dawi 7ali ha bou3alem
Sidi rouf 3aliya
Abdelkader ya bou3alem
Da9 el 7al 3aliya
Dawi 7ali ha bou3alem
Sidi rouf 3aliya
Haaan!
Blue phantom like I'm from Grape Street (Grape Street)
Nip Blue face on the AP (AP) (bling)
Money stacked up 'bout eight feet (eight feet)
7ayawan, G's on your body, Dapper Dan (Dapper Dan)
Young boys buyin' weight, man, we buyin' land (buyin' land)
And your favorite rapper, he's a fan (he's a fan)
Wallahi, top of N.Y. like N.O.R.E. (N.O.R.E.)
Closet mixed like safari (whoop)
This boy got it locked like a pitbull (pitbull)
Talkin' ice water, got a wrist full (wrist full)
Whips, got a lot, cribs, got a lot (a lot)
Drip, got a lot (lot)
Montana (ayy, ayy)
Rebbi blani biha yana dik el mebliya
Khalatni fi 7eera yana el 3ashra twila
Rebbi blani biha yana dik el mebliya
Khalatni fi 7eera yana el 3ashra twila
Abdelkader ya bou3alem
Da9 el 7al 3aliya
Dawi 7ali ha bou3alem
Sidi rouf 3aliya
Abdelkader ya bou3alem
Da9 el 7al 3aliya
Dawi 7ali ha bou3alem
Sidi rouf 3aliya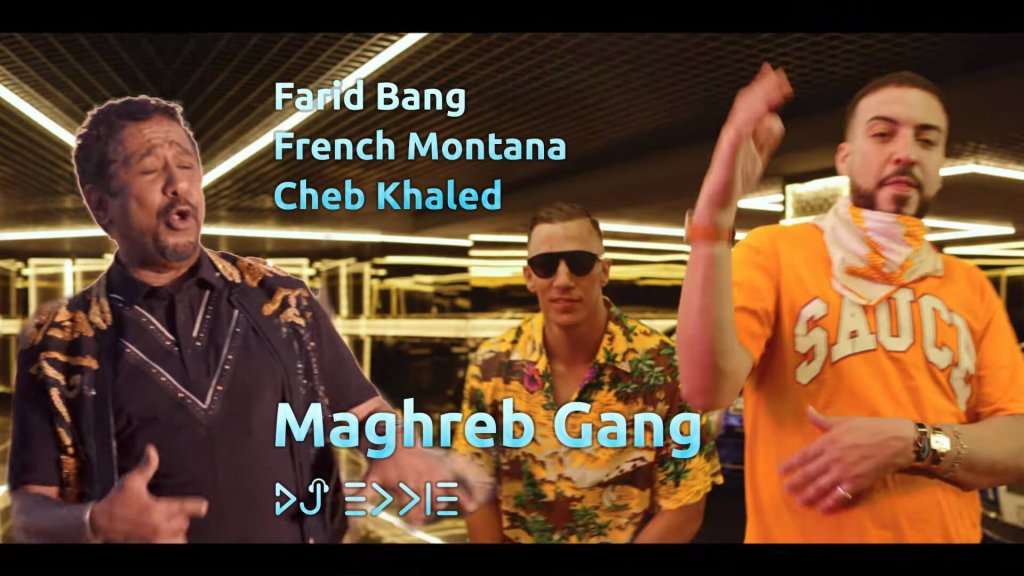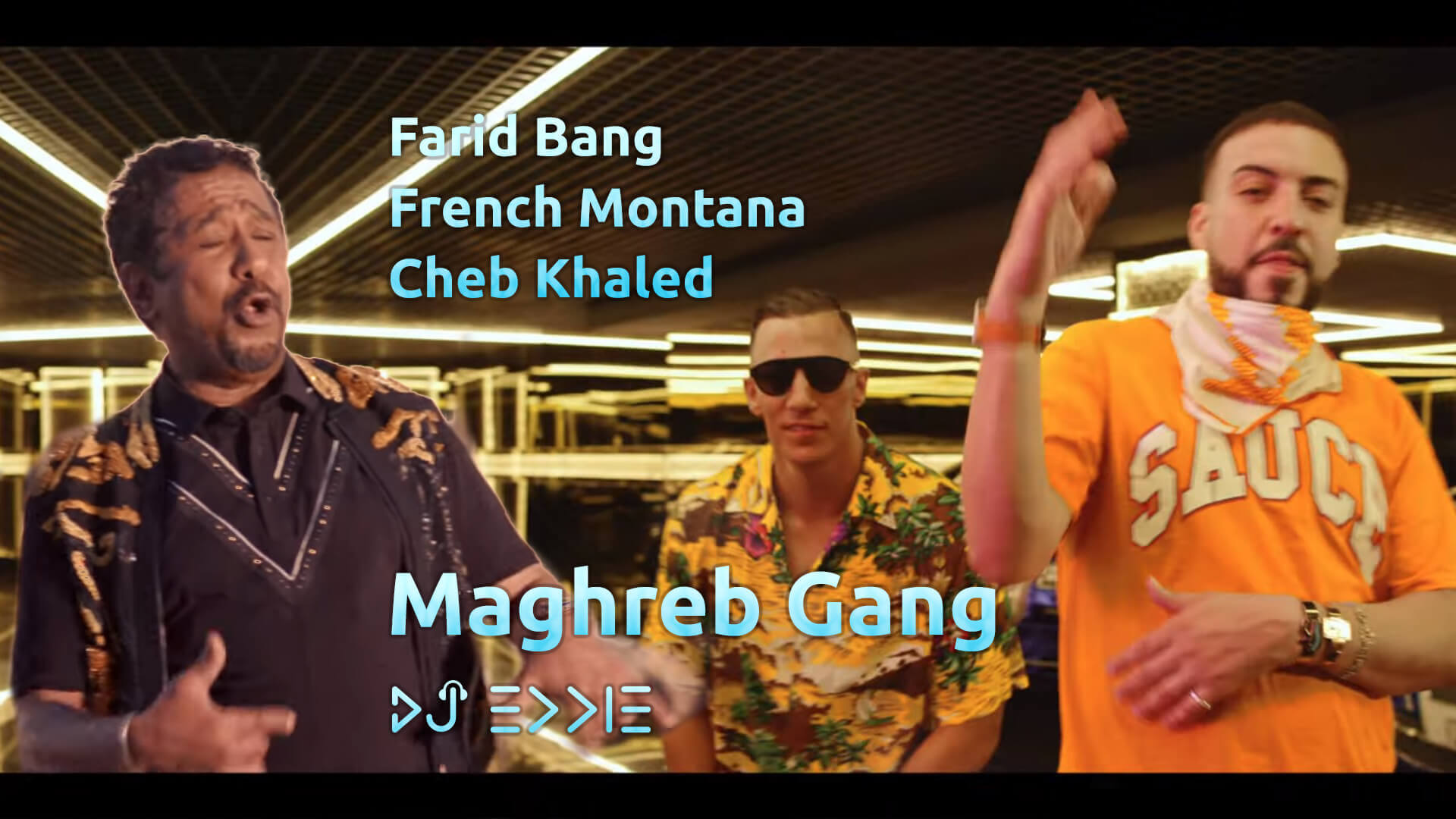 ---
ترقبوا كل ما هو جديد دوماً مع دي جي ايدي
DJ Eddie brings you the best music always